Glasgow – do you have what it takes to be this year's Green Champion?
13 June 2018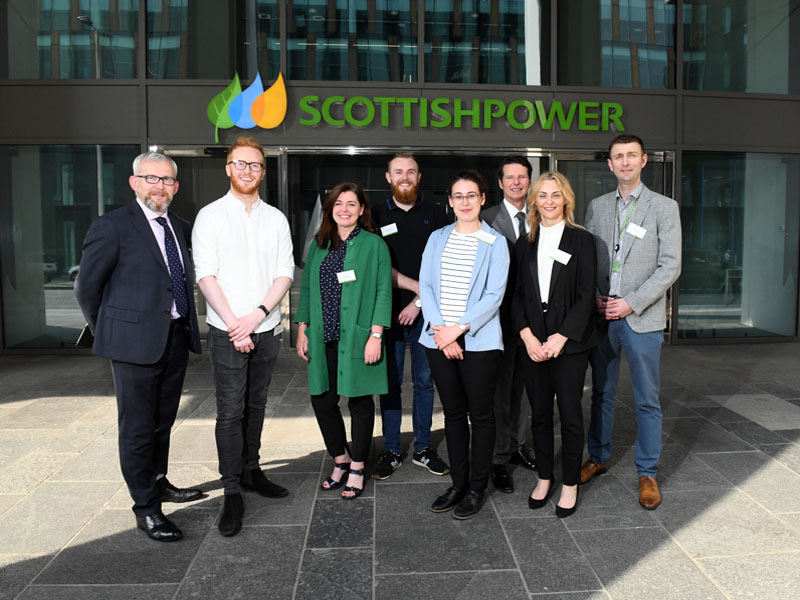 ScottishPower has been the sponsor of the Green Champion Award at the Glasgow Business Awards for the last six years, and earlier this month we worked with the energy supplier to host the ''What it Takes' event for Glasgow businesses to show just how easy it is to apply, but also how valuable it can be for businesses to put themselves forward.
Many inspirational businesses have scooped the prize over the years by showcasing the incredible efforts they've put into practice to make their business thrive with the environment in mind.
ScottishPower Marketing Director, Mark Bowen, has given us a run down of the night and the top tips to bear in mind when applying…
"Last week, local business leaders from the city gathered in the ScottishPower auditorium for a series of talks which aimed to encourage businesses to put themselves forward for this year's award. Speakers included Richard Muir from the Glasgow Chamber of Commerce, Fergus and Scott from Revive Eco who won the Green Champion Award in 2016, Emma Dunsmuir from Resource Efficient Scotland and Stuart Wilson from General Services at ScottishPower, who told the story of our new HQ and its energy efficiency credentials.
"If there's one thing businesses will have learned and one piece of advice I would emphasise, it's that confidence is key; confidence that their green credentials and affirmations could differentiate them from their competitors and confidence to put themselves forward for an award such as this.
"To hear first-hand from the guys at Revive Eco about the process they went through to nominate themselves for the award and the success that has followed was truly inspiring and has, I hope, given other businesses the encouragement and belief they need to put themselves forward.
"As put by Fergus at Revive Eco, it doesn't always feel easy to shout about the great things you're doing as a business, but doing so shows others the benefits of working sustainably which can help with business growth, and can inspire others to take note and do their bit to protect the environment.
"The deadline for nominations is 22 June and we're already looking forward to reading the unique and innovative stories of this year's prospective Green Champion!"