PPWH Business Lunch
30 August 2022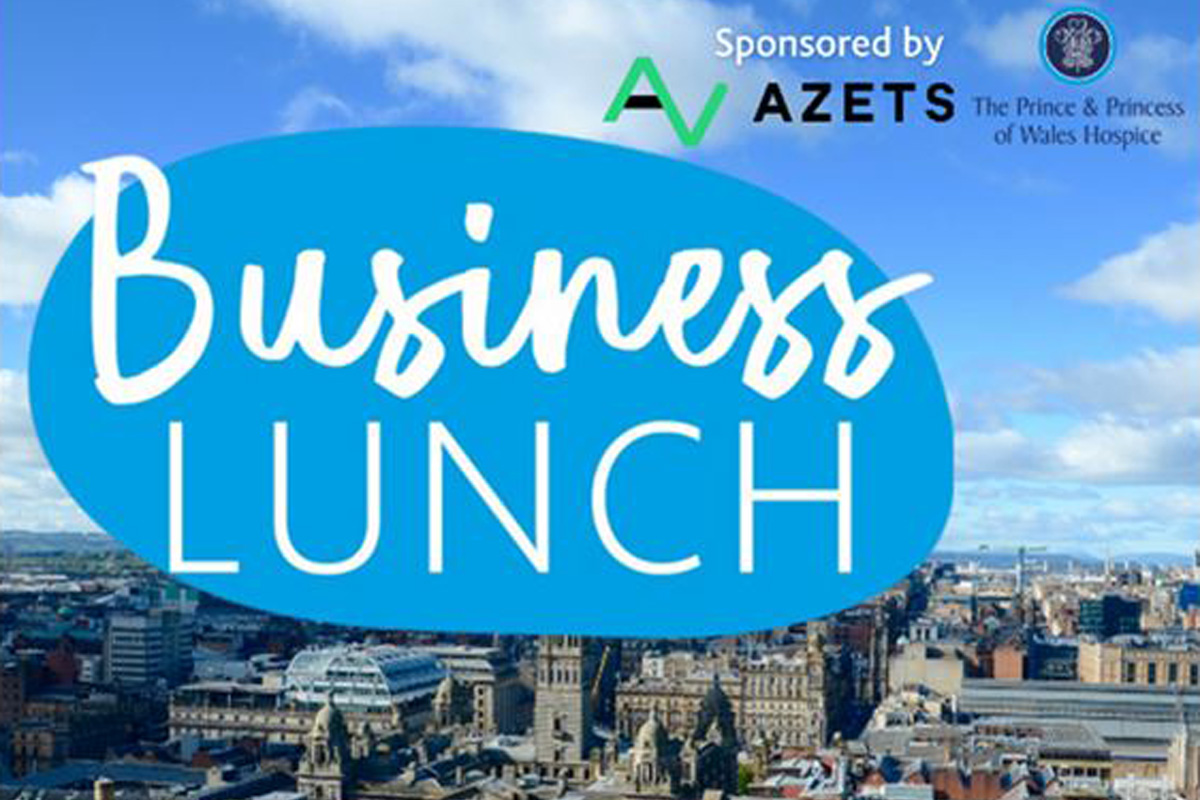 The Prince and Princess of Wales Hospice are delighted to announce that CBI Scotland Director Tracy Black will be joining as their guest speaker for our annual Business Lunch in partnership with Azets.
Tracy regularly appears on platforms alongside Scotland's foremost political and business leaders and has a growing reputation as an essential economic commentator. She has experience of working with a range of SME's and entrepreneurial start-ups, sits on the board of various organisations including Skills Development Scotland and chairs the ScotRail Alliance Stakeholder Panel.
The Business Lunch will be hosted by Rona Dougall, a Scottish broadcast journalist and television presenter currently acting as a main anchor on Scotland Tonight.
Guests will enjoy a drinks reception on arrival, lovely two-course lunch with tea & coffee, guest speaker session followed by a Q&A session in which Tracy will answer questions put forward by guests.

The Business Lunch is an ideal opportunity for professionals across Scotland to meet, network and join in supporting Glasgow's Hospice and we do hope you can join us.

To secure your place, book your tickets here or contact Emma on E: emma.weatherston@ppwh.org.uk, T: 0141 429 9882 or Lisa on E: llynas@ppwh.org.uk, T: 0141 429 1887.