The Glasgow Business Awards 2019 - Finalists Announced!
15 August 2019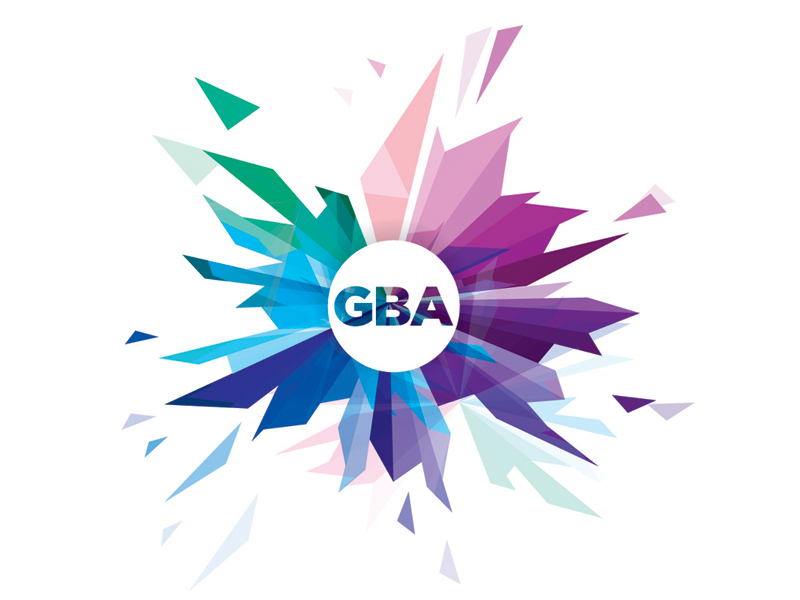 Business across Glasgow are being celebrated for their innovation, success and spirit as they are shortlisted for this year's Glasgow Business Awards with Royal Bank of Scotland.
Up to six companies will go head to head across 13 competitive categories, all of which will be in with the chance of being crowned Royal Bank of Scotland's Most Outstanding Business which is selected from entries across the range of categories.  
The winners will be announced at a prestigious awards dinner and ceremony on Thursday October 3, at the DoubleTree by Hilton Glasgow Central, selected from close to 60 Glasgow-based businesses.
This year has welcomed a record number of new companies, particularly within categories revelling in international trade, innovation and entrepreneurial success, highlighting the growing strength of the Glasgow business community during an uncertain period.
The Herald is the media partner for this year's event, while the Evening Times, sister publication of the Herald, once again sponsor's the Glasgow's Favourite Business award – the only category voted for by the public. This year Battlefield Rest, Eusebi's Deli, Loganair, Scottish Ballet, SWG3 and The SSE Hydro will compete for votes.
Paying homage to the major achievements of one of Glasgow's longstanding business leaders, Glasgow Chamber's Lifetime Achievement award will celebrate long term contributions to the city's landscape. Last year the award was given to Bill Munro, founder and chairman of UK-wide independent travel agency Barrhead Travel – previous winners across a range of categories at the annual event.
The awards, which have a rich history, commenced in 1997 when they were held in the then Thistle Hotel, to an audience of around 250 people.
Since then, the awards have grown significantly, attracting approximately 700 guests, to become the champion of major achievements and business success in the city, and the 'must have' for the business community.
Richard Muir, Deputy Chief Executive of Glasgow Chamber of Commerce, said: "As we look forward to our 22nd year of the Glasgow Business Awards, we're thrilled to announce the shortlist following another outstanding round of entries across each of the categories.
"We continue to be in awe of the superb work taking place across the city, highlighting the entrepreneurial charge, the keen desire to trade internationally, the great initiatives that support employees and the overall success of the business landscape.
"It's encouraging to see so many new names among the shortlist as we remain committed to providing the best possible platform for Glasgow's businesses, whether established or emerging, to showcase their accomplishments.
"Well done to all of the shortlisted companies and we wish them the very best of luck on the night."
International Trade
Sponsored by 29studios
European Circuits Limited
Premiership Experience
Scotch Whisky Auctions
Sealand Global
Speyside Distillers
T30 Fitness Training
Best Performing Large Business
Sponsored by Dell Technologies Scotland
Allied Vehicles Group
BIG Partnership
Community Integrated Care
Edrington-Beam Suntory UK
First Glasgow
Glasgow Airport Ltd
Fair Work (1–50 employees)
Sponsored by Glasgow City Council
Complete Paving Requirements (Scotland) Ltd
Connect Three
Scotch Whisky Auctions
Silver Cloud Ltd
Fair Work (51 employees or over)
Sponsored by Glasgow City Council
Community Integrated Care
Holiday Inn Glasgow Theatreland & La Bonne Auberge Brasserie
Hugh Stirling Limited
Lifelink
Manorview Hotels & Leisure Group
University of Glasgow 
Healthy and Active Workplace
Sponsored by Sustrans Scotland
Dell Technologies
Glasgow Airport Ltd
Harper Macleod LLP
Kibble
Scullion LAW
Tempo Tea Bar 
Sustainable Development
Sponsored by Scottish Water
DARING Foods
Dear Green
Glasgow Wood Recycling
Ideeas Ltd
Sea Water Solutions
WEEE Scotland
Innovation in Business
Sponsored by Circular Glasgow
Balmore Group (Scotland) Ltd
EGG Lighting
Re-Tek UK Ltd
Soar
Total Homes Co-operative
WEEE Scotland
Best Performing Small-Medium Business
Sponsored by Beam Digital and Design
Gie It Laldy
Scotch Whisky Auctions
Silver Cloud Ltd
Tempo Tea Bar
Trident Maintenance Services Ltd
Wholesale Domestic Bathrooms 
Green Champion
Sponsored by ScottishPower
City Property Markets
Dear Green
Ideeas Ltd
Technology and Innovation Centre, University of Strathclyde
WEEE Scotland
Young Enterprise Scotland 
Entrepreneur of the Year
Sponsored by Wright, Johnston & Mackenzie LLP
Daniel Templeton - 5 Star Car Wash and Indoor Valet Centre
John Harvey McDonough - Speyside Distillers
Kieran Coyle - Premiership Experience
Ross McKay - DARING Foods
Thomas Gardiner - Scotch Whisky Auctions
Tony Quinn - Silver Cloud Ltd
Excellence in Communications
Edrington-Beam Suntory UK
First Group
Gie It Laldy
Oor Wullie's BIG Bucket Trail
Glasgow Taxis
Wholesale Domestic Bathrooms 
Family Business of the Year
Sponsored by Get Living
Allied Vehicles Group
Chardon Hotels (Scotland) Ltd
Complete Paving Requirements
Coia's Cafe
Douglas Laing & Company
Wholesale Domestic Bathrooms
Young Business Person of the Year
Sponsored by City of Glasgow College
Brian Toward – Wholesale Domestic Bathrooms
Daniel Templeton – 5 Star Car Wash and Indoor Valet Centre
Gabriella Steven – Darcey Quigley & Co
Lauren Stewart – The Drink Cabinet

Ross Mackay

– DARING Foods
Tony Quinn – Silver Cloud Ltd
Evening Times Award for
Glasgow's Favourite Business
Battlefield Rest
Eusebi's Deli
Loganair
Scottish Ballet
SWG3
The SSE Hydro