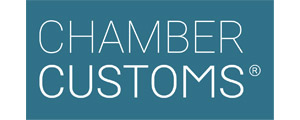 ChamberCustoms
The Glasgow Business Award for International Trade
ChamberCustoms is a Customs Declaration Service provided by Glasgow Chamber of Commerce. Chambers of Commerce have, for almost 100 years, been trusted by Government and businesses to offer high quality export documentation services to facilitate trade for businesses across the country. ChamberCustoms provides a Customs brokerage service to support businesses through the changes introduced by Brexit.
Why we offer this service?
Following Brexit, the National Audit Office (NAO) estimated that Customs declarations could surge from 55m to 255m per annum. This will impact every business that imports or exports goods. The EU27 accounts for just over half of imports into the UK so the volume of "checked" goods passing through our ports will increase significantly.
To respond to the volume increase we were asked by HMRC to develop this service.
What is Chamber Customs?
ChamberCustoms is a customs brokerage service, run by your local Chamber of Commerce. (Please note our service does not include warehousing or logistics.) Uniquely, it has been created to clear goods for import and export at every port in the UK.
We understand the language of trade, are already a trusted partner of HMRC and know the importance of compliance in International Trade. By using ChamberCustoms as your broker you will be guaranteed allocated capacity for this service.
The ChamberCustoms service provides more details on what the impact of being outside the Customs Union will have on businesses and how ChamberCustoms can support you.
For more information on ChamberCustoms, visit: ChamberCustoms