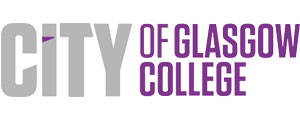 City of Glasgow College
The Glasgow Business Award for Young Business Person of the Year
City of Glasgow College is Scotland's largest technical and professional skills college. Globally renowned for our work in Maritime, Supply Chain, Culinary and Healthcare sectors we are also one of the leading institutions engaged in WorldSkills competitions.
Our twin site, multi-award winning super campus, right in the heart of Glasgow's Learning Quarter and on the banks of the River Clyde, has capacity for around 40,000 students and offers industry standard, state of the art facilities.
City of Glasgow College's innovative approaches to teaching and learning enable personalised development across a range of over 2,000 courses from Access Level to Masters. Our specialist curriculum is continually updated to meet the needs of employers and partner institutions locally, nationally and internationally ensuring that our students reach their full potential while studying with us.
For more information on City of Glasgow College, visit: City of Glasgow College | Full Time, Part Time, Evening and Weekend College Courses