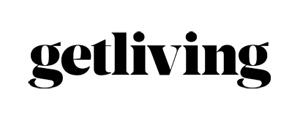 Get Living
The Glasgow Business Award for Family Business of the Year
Get Living is leading the charge for a better way to rent. One with no deposits. No fees. No limits. 
It starts with great homes, built for rent, in vibrant neighbourhoods. Homes that offer space, choice and the freedom to be your own. Neighbourhoods that make things easy with great transport connections and loads going on right on your doorstep. 
Then we make renting easy - not just when you're choosing your home, but once you've moved in. Our on-site team is there, around the clock, looking after the neighbourhood and helping with everyday issues when you need us. 
In Glasgow, we plan to create a seven-acre neighbourhood just off High Street. Our plans include more than 700 build-to-rent homes, new public spaces and access routes, retail and leisure, alongside student accommodation. 
We are growing across the UK with 3,000 homes already in London and Manchester and an ambition to bring 12,500 homes to cities where there is demand for new housing. 
For more information on Get Living, visit: www.getliving.com