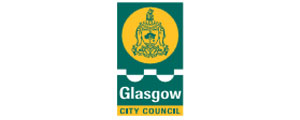 Glasgow City Council
Glasgow City Council is delighted to be sponsoring two new awards this year on the 21st Anniversary of the Glasgow Business Awards: The Glasgow Business Awards for Fair Work, one for small employer (1 to 50 employees) and one for large employers (over 51 employees). 
The Glasgow Business Awards for Fair Work celebrate and reward the city's most successful businesses where that success is a direct result of having in place Fair Work policies and practices for their employees. Fair Work businesses are leading the way in demonstrating that providing people with good quality work that can sustain them and their families, results in direct improvements to business performance and productivity, across all sectors, and all types of jobs. 
In sponsoring these new business awards, Glasgow City Council is demonstrating its own commitment to being recognised as a Fair Work City and to growing the city's economy sustainably and in a way which works for all of our citizens. Together with the city's Fair Work businesses, we will achieve our vision of making Glasgow a great place to live, to raise a family and to work. 
Glasgow City Council wants to grow our economy in an inclusive and equitable way that is sustainable and benefits the whole city and all its residents. A strong economy, based on well paid, secure work is the foundation of this and Glasgow's businesses are key to helping us deliver this vision. To support this, we are committed to creating the right conditions to encourage them to thrive; from global firms bringing large-scale investment to the small and medium sized businesses which are the bedrock of local economies. 
For more information on Glasgow City Council, visit: www.glasgow.gov.uk