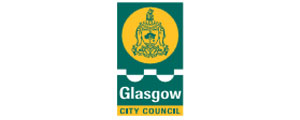 Glasgow City Council
The Glasgow Business Award for Community Wealth Building
The Glasgow Business Award for Net Zero Achievement
Glasgow City Council is delighted to be sponsoring two new awards: the Glasgow Business Award for Net Zero, and the Glasgow Business Award for Community Wealth Building (CWB). 
The Glasgow Business Award for Net Zero recognises businesses which have successfully innovated through technology, services, products, internal operations or existing systems, raising their ambition and scaling their impact to support the city's ambitious target of Net Zero by 2030. 
The Glasgow Business Award for Community Wealth Building seeks to highlight businesses with a people-centred approach to economic development, through the development of organisational policies and practices which distribute assets for a stronger, more inclusive economy. This will assist in the circulation of wealth back into the local economy, and places control and benefits into the hands of local people.
In sponsoring these new awards, Glasgow City Council is demonstrating its own commitment to supporting an innovative, sustainable and green economy which works for all of our citizens, with a focus on community, equality and fairness. 
Together with the city's businesses, we will achieve our vision of making Glasgow a great place to live, to raise a family, to visit, to invest in and to work. To support this, we are committed to creating the right conditions to encourage enterprise to thrive, from global firms bringing large-scale investment, to the small and medium sized businesses which are the bedrock of local economies.  
For more information on Glasgow City Council, visit: www.glasgow.gov.uk