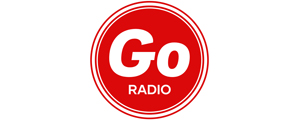 Go Radio
Radio Partner
Go Radio stands for 'Glasgow's Own'.
The Go Business Show, hosted by Lord Willie Haughey and Sir Tom Hunter, with its downloadable podcast, has already built a strong following in the West of Scotland.
The Business Show does well and has had a number of guests on it. There is nothing like it in this market place and the feedback has been great because a lot of people get genuine advice. The guys want to help businesses and really are passionate about this.
Go Radio was launched in the middle of the pandemic, and now that the world has opened up a bit more, we able to be out and about. There has been huge investment in the station itself and it's nice to be able to show it off. 
Go Radio now has a full line-up and the plan is to take the station out to the listeners.
For further information on Go Radio, visit: www.thisisgo.co.uk