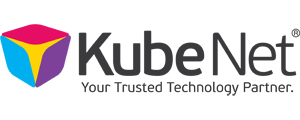 KubeNet
The Glasgow Business Award for Innovation in Business
As a trusted ICT partner to small and medium sized business in Glasgow, the UK and globally, our aim is to make your world connect and turn quicker, through collaboration and customer service. 
Our broad portfolio of Internet, Infrastructure, Outsourced IT, Cloud, Cyber and Voice solutions ensures our clients have access to their applications and data across the globe and as a Cisco and Microsoft Partner, we are right at the forefront of technology. 
If you think it's time for something new, we'd love to work with you to make the most of your existing ICT environment and ensure that you have the right products and solutions to enable a successful future for your business. 
For more information on KubeNet, visit their website.