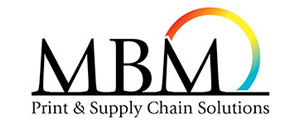 MBM Print and Supply Chain Solutions
Print Sponsor
MBM Print and Supply Chain Solutions is a long established printing company based in East Kilbride - but we don't stop there. With our extensive market experience, we have evolved to offer comprehensive supply chain solutions that reach far and beyond the traditional printing process. Designed to add value and seamless integration, we offer supply chain solutions covering print & packaging, configuration, fulfilment, warehousing and global distribution from our dedicated facility in East Kilbride. Our major customers are active in the areas of Automotive, Electronics, Gaming, Industrial, Health Care & Life Sciences.
Our Studio is equipped with the latest technology and industry standard hardware and software, taking customer product to the printing presses quickly and more accurately than ever before.
We are proud to be a leading provider of lithographic print, producing quality printed paper and board products over an extensive portfolio of formats to many high profile brands with excellence as standard. Guaranteed. Operating both sheet-fed and web-fed offset B1 format litho presses, we provide a versatile and efficient service printing from 1 to 8 colours and offer the full complement of Stitching, Perfect and PUR Binding options to suit your projects – all in-house.
Our digital print solutions offer the advantages of scale, flexibility, quick turnaround and decreased obsolescence. Documents can be created that are personalised and targeted to your individual end user using our variable data technology. Using high-speed digital presses, we produce full colour printed solutions on a wide range and weight of stocks that can be finished to your specific requirements.
Our intelligent ERP system allows printed and purchased components to be gathered, packed and validated in-line via a check weigh and barcode verification system to ensure accurate configuration of customer kits every time.
Quality is at the heart of our business, holding ISO 9001 registration since 1992 and in 2003 achieved Pharmaceutical Accreditation PS9000.  ISO 14001, ISO 45001 (formerly OHSAS 18001), FSC and PEFC certification complete our line-up of accreditations.
For more information on MBM Print and Supply Chain Solutions, visit: www.mbmprint.co.uk