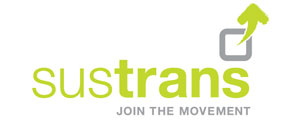 Sustrans Scotland
Sustrans is the charity that makes it easier for people to walk and cycle.
We are engineers and educators, experts and advocates. We connect people and places, create liveable neighbourhoods, transform the school run and commute.
In Scotland, Sustrans works closely with communities, the Scottish Government, local authorities and other partners to ensure that people in Scotland have access to a network of safe walking and cycling routes; making Scotland a healthy, happy place to live, work and play.
We work with employers and businesses to promote sustainable and active travel in the workplace.
Our workplace offers provide employers with all you need to achieve healthier, happier staff, and business savings.
Sustrans Scotland is proud to sponsor the Healthy and Active Workplace Award at The Glasgow Business Awards with Glasgow Chamber of Commerce. We hope the award will bring recognition for workplaces in Glasgow that support and encourage healthy initiatives like walking and cycling to work. We want to inspire other businesses in the city to realise the economic and health benefits of an active and engaged workforce.
For further information on how you can get your employees walking, cycling or travelling sustainably to work, visit www.waytoworkscot.org
For more information on Sustrans, visit: www.sustrans.org.uk/scotland