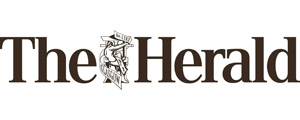 The Herald
The Glasgow Business Award for Excellence in Communications
The Herald is Scotland's leading quality media brand, providing unrivalled news coverage, insight, analysis and opinion to an ever-increasing multi-platform audience. 
We have specialists reporting across business, politics, the arts, sport, health and education. More importantly, we are rooted in Scottish life and the communities we serve. 
For 240 years we have delivered superb journalism, brilliant writing and insightful and informed opinion. We are proud of that legacy and proud of more than two centuries of support for those local business, organisations and individuals who are positively making a difference to Glasgow. 
It is a privilege and an honour to be supporting these awards, recognising the people and companies who are contributing to our economic success and at the forefront of our recovery from the pandemic. 
We look forward to once again providing a showcase for those who have made an outstanding contribution to our city. 
The Herald publishes seven days a week and is also available online.
For more information on The Herald, visit their website.